Denver Novelty Company is an intermagical creative entity rooted both in the past and the future. DNC was formed in the early 1970's to sell kitsch novelty items to kids while simultaneously not existing at all. DNC currently creates immersive and intermagical works intended to provoke feelings for a moment.
Thank you for stopping by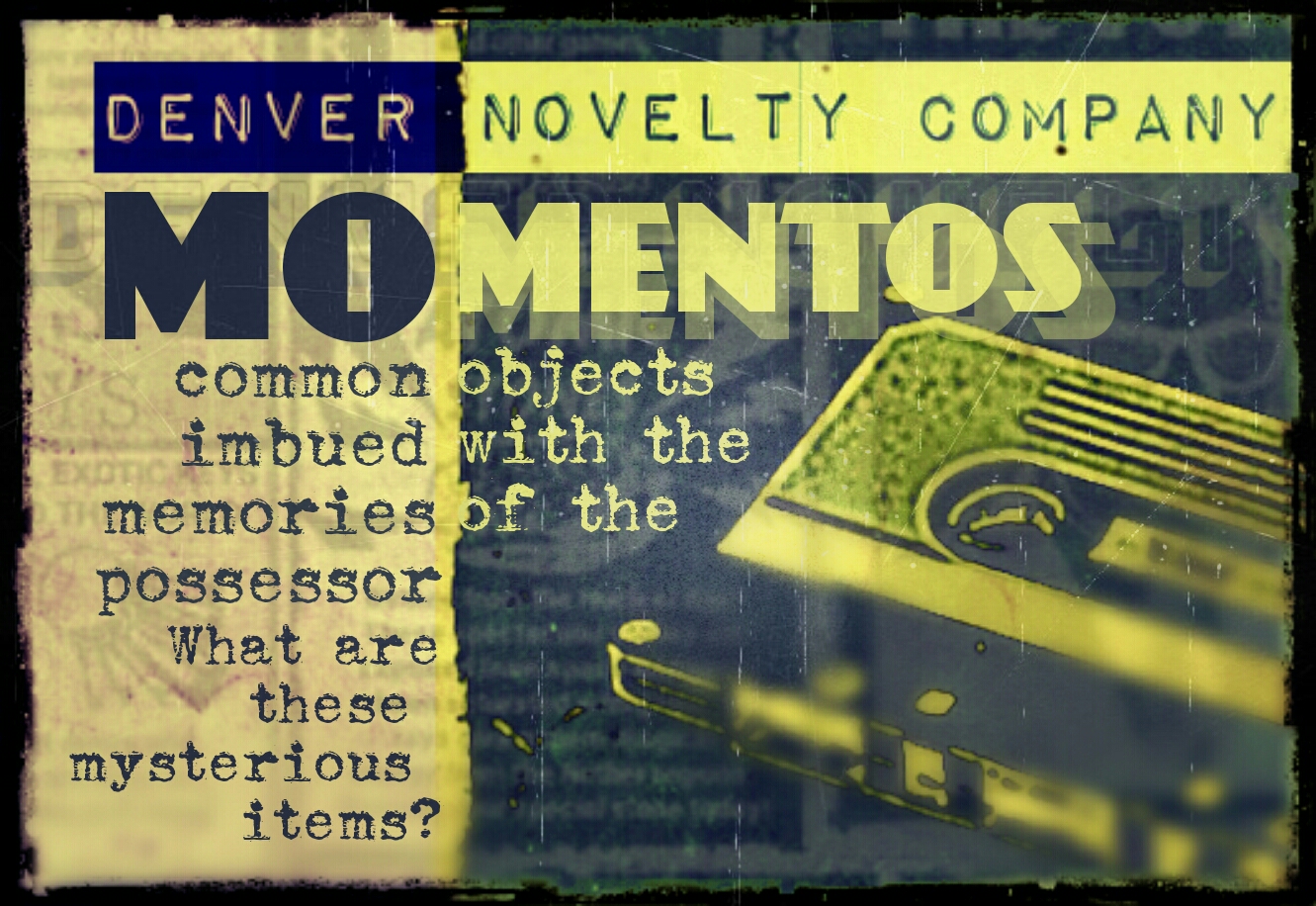 My Grandfather closed the Denver Novelty Company in the early 80's . He continued to live on the property in a trailer for a few years before moving to San Francisco. During that time he received a hodgepodge of unsolicited items in the mail. Everyday items like a cassette tape, a worn paperback or an old toy. Whatever it was he began to discover these things contained deeper messages. Maybe it was an underlined sentence in a book or a song on a tape, he could sense something mysterious in each item. They were memories, untold stories, ghosts if you will embedded in each item. An individual timestamp pertaining to the holder. The items became an obsession. Categorizing each piece he attempted to dig deeper and deeper trying to uncover that person's "ghost". Unfortunately he became sick and had to move. So he buried his obsession for a future discovery.
I wouldn't have believed it had I not found the dusty, mouldy boxes buried beneath his property a few years back. In the letter he left behind it states he could not receive the complete memories but believed I could capture them if I was willing to examine each item. If I was willing to dig. To be honest I found his story ridiculous and believed my Grandfathers letter may have been attributed to dementia or such so the boxes sat unattended in my shed for several months. I was about to throw them out when this nagging feeling told me to at least look at one item out of respect for him. So reaching into a box I removed the first thing my hand touched. A cassette tape. It took me awhile to find a tape player but eventually was able to listen. Through several songs nothing was unusual and I began to feel quite foolish when suddenly a voice broke through and I heard a strangers story begin to unfold.
Listening carefully I became entranced by the experience and started to understand why my Grandfather kept these things over all these years. So as if compelled by some outside force I resurrected the Denver Novelty Company in homage to my Grandfather and his vision. However this modern version is not selling kitch trinkets but instead personal memories. Objects imbued with experiences from the past. Secret places waiting to be uncovered by people like you. So if you are intrigued by these mysterious objects please click the button below. Thank you.
Past work:


© Copyright Denver Novelty Company